I started preparation on the garage this week. Tudorev had secured the floor paint, so the first job was to clear the stuff to reveal half the garage floor. Having swept and vacuumed the concrete I then used a Karcher pressure washer and an AquaVac to clean the floor in sections. The AquaVac prevented the place developing a lake and also meant it was possible to clean the same patch immediately afterwards.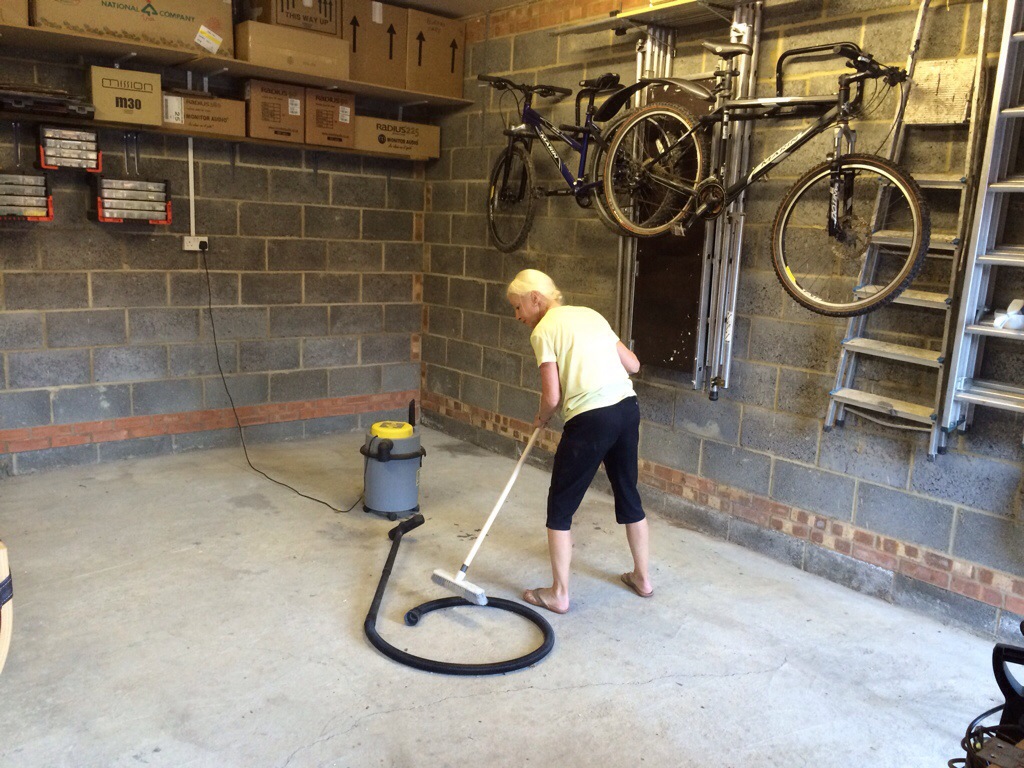 There were a couple of patches of oil from where vehicles had previously been standing. Although the floor paint is oil based, so should cover them, I had a go at these marks with a scrubbing brush and degreaser which certainly reduced the amount of staining on the concrete.
The floor certainly looked a lot cleaner and judging by the colour of the water in the AquaVac I had certainly made a difference.
I left the floor for three days to dry out thoroughly, aided by the hot weather. The following weekend we started to paint the floor, cutting in round the walls with a brush, then using a roller to paint the remainder. We diluted the first coat of paint by about 25% using white spirit.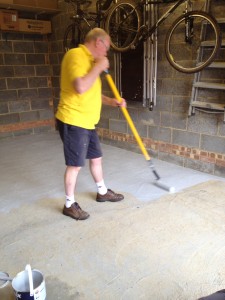 It transformed the look of the floor, although the various cracks in the concrete still looked pretty obvious. Given their likelihood of being a magnet for washers and the like we decided to fill them with exterior polyfilla. A damp cloth smoothed the surface out to blend in with the surrounding concrete and after another coat of floorpaint it looked much better.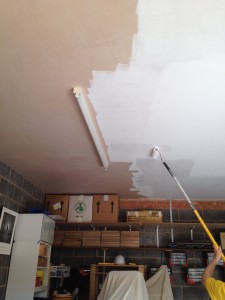 Whilst we had a clear, clean  area in the garage we decided it made sense to paint the ceiling, as the unpainted plaster was quite dark and a winter build might need all the light we can get. Now I needed to swap all the stuff to the other side of the garage and repeat…