As the autumn looms my thoughts turned to the time when the car would spend more time in the garage than on the road, I wanted to get a battery charger / conditioner fitted to keep the battery in good shape.
After the inevitable web research it seemed to come down to Optimate vs CTEK. I had an optimal on the TVR I used to own. It was a great bit of kit. I had it mounted in the boot so it was only ever a case of pulling the lead out under the bottled and plugging it in. It worked really well thought the ten or so years I had the car.
I have to say though that the optimate website was so clunky and "old fashioned" it really put me off, despite being a previously satisfied customer. CTEK also had good reviews, so I decided to get a    n MXS 5.0 which is described as a battery charger with automatic temperature compensation. It cost around £60 from Amazon and comes with a 5 year warranty.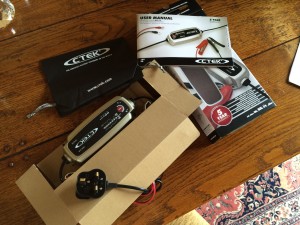 The kit comes with "comfort connect." The charger unit cable has a small multiplug which can connect to one of two adapter leads. One has traditional crocodile clips and the other eyelets for a more permanent installation.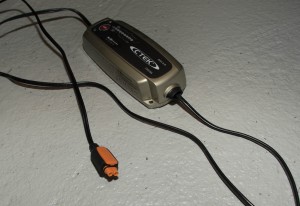 I used the more permeant adapter and the eyelets fitted over the terminal bolts fine. I had to remove the aluminium battery fixing bar to route the cables behind the battery for the neatest and safest installation.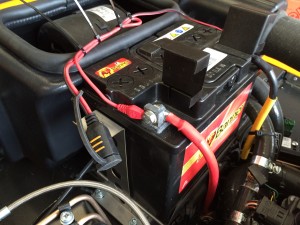 Plugging in the unit I selected the normal and AGM modes and let the unit go through its 8 step charging programs. These analyse the condition of the battery, providing bulk or reconditioning charges as required before settling down to a "float cycle" which resorts the whole process every 10 days or if the voltage drops.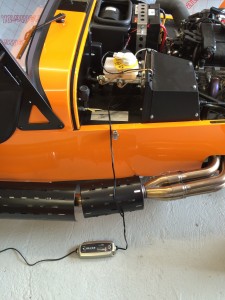 I'm very pleased with the unit – just wondering if I can find a way of wall mounting it to neaten the appearance a bit…