We stripped the masking off the engine bay first thing although the wax was still quite tacky. It was then a case of re-fitting the steering rack and suspension components. Derek had confirmed a couple of weeks ago that the correct washer layout for the front lower wishbone was 0-4-0 (see diagram).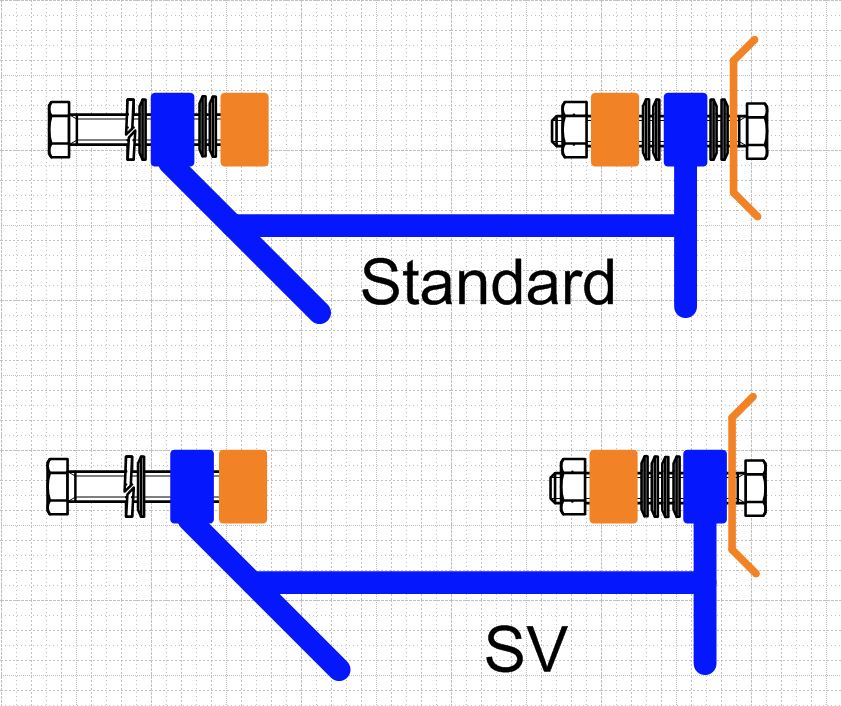 The right hand one went in pretty easily; it was possible to tap the last washer in between the other three with a small hammer and then push the bolt in. The left hand wishbone was a different story. The gap was probably only slightly smaller, but the method used on the other side was not working.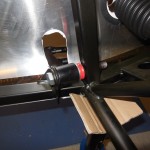 Part of the problem was keeping the washers all together in line, so I ended up taping three of them together so that they were easier to control. Eventually we got them in line and drove the bolt through.
Derek responded to the previous day's questions promptly, although slightly disappointingly he was going to have to send grommets, screws for the heater and a clutch hose so we were unable to progress any of those areas. On the positive side he was also going to provide a new sidelight holder.
We continued with the upper wishbones, once again ensuring that the correct bushes went in the right mounts. We then decided to "dry-fit" the left hand upright, cycle wing bracket and anti-roll bar to ensure we could locate all the fixings and understand how they were assembled. we were getting better at deducing from the manual and available fixings which were which. We could not work out why one of the bolts on the upright is a UNF fixing whereas all the others so far had been metric!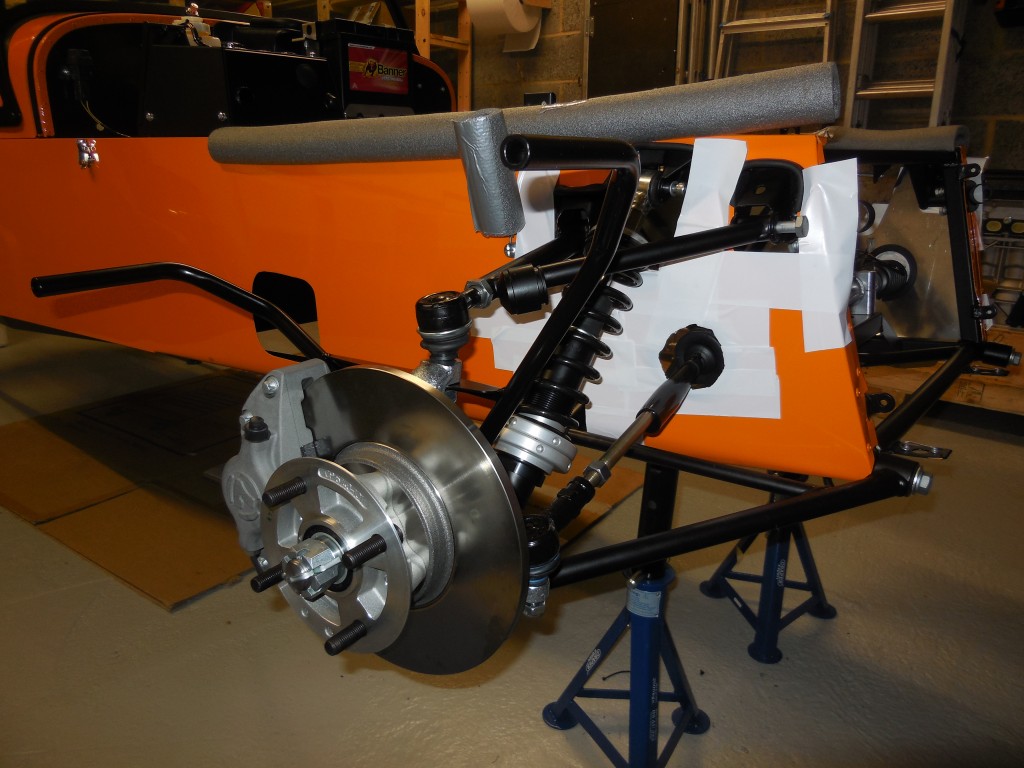 This went well and although not permanently bolted together, the front left hand corner was looking decidedly complete.